11/08/2023 / By News Editors
---
A bombshell new report has been published, titled: "WEAPONIZATION OF "DISINFORMATION" PSEUDO-EXPERTS AND BUREAUCRATS: HOW THE FEDERAL GOVERNMENT PARTNERED WITH UNIVERSITIES TO CENSOR AMERICANS' POLITICAL SPEECH", Interim Staff Report by the Committee on the Judiciary and the Select Subcommittee on the Weaponization of the Federal Government U.S. House of Representatives was released on November 6, 2023.
(Article republished from RWMaloneMD.Substack.com)
In that report, the committee laid out the role of the Election Integrity Partnership (EIP) and other astroturf organizations contracted (that means paid for) by the Department of Homeland Security to censor Americans.
Representative Jim Jordan on his Twitter account also provided the receipts how the Election Integrity Partnership was founded, by attaching a letter from the Atlantic Council advising a "sync-up" whereby they created the Election Integrity Partnership in 2020. Ergo, a partnership of four organizations working in collaboration with both the US Government and the Atlantic Council.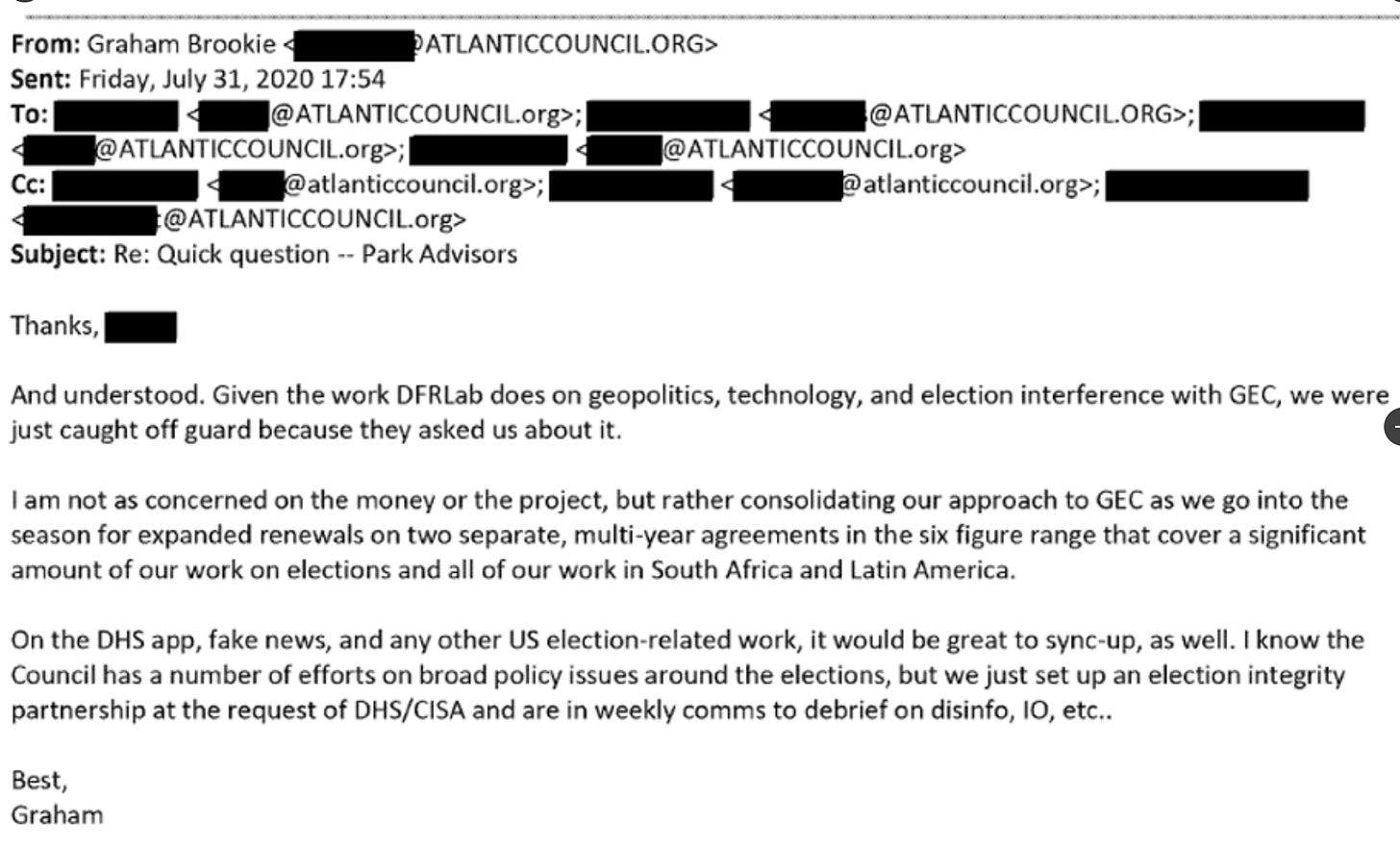 In fact, the EIP is made up of four "partners". They are the Stanford Internet Observatory (SIO), The U. of Washington Center for an Informed Public (CIP), Graphika, and the Atlantic Council. Each organization has a distinct role to play, from identifying "spreaders of misinformation", to identifying the networks of social me